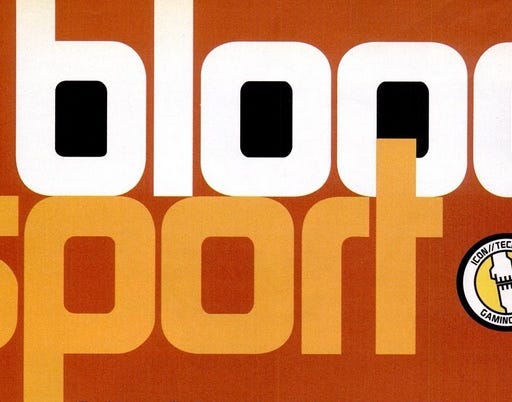 May 10, 2022 • 3M
Masters of Disruption: How the Gamer Generation Built the Future [34]
Fear, loathing, and "the dawn of cybersports."
How the gamer generation built the future. A serialized longform project by David Kushner, exclusively in Disruptor.
This post is part of a yearlong project I'm serializing exclusively in my newsletter, Disruptor. It's a follow-up to my first book, Masters of Doom: How Two Guys Built an Empire and Transformed Pop Culture, and it's called Masters of Disruption: How the Gamer Generation Built the Future. You can find the table of contents, as it unfolds, here. To follow along, please subscribe below. Thanks!
---
Hey there. As I mention in my voice note, here's a link my first story on eSports, "Blood Sport," which I wrote for Spin way back in June 1997. My editors didn't know what to make of the idea when I pitched it. It all seemed strange and underground to them, but I tried to make the case that this was a new kind of athleticism that marked "the dawn of cybersports." It wasn't easy, but I finally got the assignment (which was also my first major magazine feature) and wrote this piece. In many ways, it was a prequel for my book Masters of Doom. I ended up reworking this story into that book a few years later.