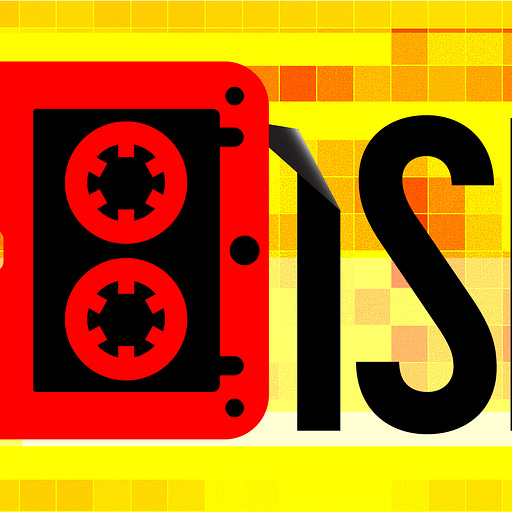 Jul 20, 2022 • 2M
Masters of Disruption: How the Gamer Generation Built the Future [44]
How Africa's Kiro'o Games shook up the gaming industry
How the gamer generation built the future. A serialized longform project by David Kushner, exclusively in Disruptor.
This post is part of a longform project I'm serializing exclusively in my newsletter, Disruptor. It's a follow-up to my first book, Masters of Doom: How Two Guys Built an Empire and Transformed Pop Culture, and it's called Masters of Disruption: How the Gamer Generation Built the Future. You can find the table of contents, as it unfolds, here. To follow along, please subscribe below. Thanks!
---
Written by David Kushner, Wall Street Journal Magazine, Monday May 16th, 2016
Videogame companies face herculean challenges when finishing a new title: fixing bugs, hitting deadlines, running out of ramen. For Guillaume Olivier Madiba, the 30-year-old founder of Cameroon's Kiro'o Games, add to that running out of power. "There's not enough electricity in town, so in dry season we lose power eight hours at a time," Madiba says. "I can send you pictures of us brainstorming with flashlights."
Based in the green hills of Yaoundé, Cameroon's capital, Kiro'o Games is not only breaking ground for software developers in its home country—it's also among the first companies in the world to create an African-themed role-playing game. This spring, Madiba and his team of 18 artists and programmers were in the throes of completing their debut title, Aurion: Legacy of the Kori-Odan, for its April launch online. But he says there's more at stake than just the product's success. "Our dream is bigger than that," he says. "We want to build a bridge between the gaming industry and Africa."
Within the U.S., the videogame industry has been notoriously homogeneous. According to a 2010 report by the Kaiser Family Foundation, African-Americans between the ages of 8 and 18 play videogames 29 minutes more per day than white youth in the same age bracket, yet African-Americans represent just three percent of developers, according to the International Game Developers Association, which is only a one percent increase in the past decade. Frustrations persist as well over the hackneyed portrayal of black characters in games—if the characters even appear. Derek Manns, a game designer and professor who leads panels on blacks in gaming at the annual Game Developers Conference, says, "It's gone from 'Well, you don't see stereotypes' to 'You might not see anything at all.' "
Growing up poor in Cameroon, the son of a sugar factory employee and a video store owner, Madiba became obsessed with videogames, but with no industry in his home country, he had no viable career options in the field. "I had a little dream to become good in computer science and maybe go to America to work for a studio," he recalls. "But it's not so easy to travel from Africa, and my parents didn't have money."
After learning to code and graduating with a degree in computer science from the University of Yaoundé in 2009, Madiba used the Internet to teach himself how to make games and build a company. Gathering a small group of friends, he began working on a game that drew from their own culture and history. Instead of using the typical wizards and warriors of most role-playing games, they created a fantasy action adventure that imagines "how the world would be if Africa was at the top," he says.
The player controls Enzo Kori-Odan, an African prince, and his fiancée, Erine. They are victims of a coup by Kori-Odan's brother-in-law, who exiles them on their wedding and coronation day. The royal couple then travels through a fantasy world, recruiting allies and fighting to regain their rightful command. Players battle amid thatched roofs, lush green settings, percussive music and colorfully robed tribal characters—far from the usual Game of Thrones fare.
Along with plenty of action, the game rewards the cooperation and respect Madiba says pervades his community. "We put in the African wisdom that woman and man have equality," he says. "And everyone supports the others." And as players navigate the game world, expand alliances and take down foes, Madiba hopes the experience gets them thinking about "the place for Africa now; beyond money and war, what is mankind doing there? That's what we want to answer in the game," he says.
Given the low cost of production in an economically developing country, Madiba thinks he can be 10 times as profitable as a studio in Europe or the United States. To raise money, he says, he again drew on Cameroonian culture, specifically a local tribe called the Bamileke, who are known for keen marketing and financing. Madiba mixed what he calls this "local, traditional way of fundraising in tribes with the Wall Street logic of shareholding."
As work on Aurion progressed, Madiba's team posted videos on YouTube and put out a call for investments, offering 300 shares of the company. Along with a Kickstarter campaign, Kiro'o ended up raising $270,000, enough to finish the title. "Africa has its edge," says one investor, Rodrigue Fouafou, the co-founder and CEO of HartNamtemah, a Canadian firm that invests in African start-ups. "The diaspora supports African products. People want something new, innovative and exotic—this is what Kiro'o Games will offer."
As the April release date approached, Madiba found that his innovation had also gotten the attention of the U.S. State Department, which selected him to participate in the 2016 Mandela Washington Fellowship Program (launched by President Obama as part of the Young African Leaders Initiative to invest in the next generation of African leaders). "We hope our game will show that there is diversity, but you will have white people in our games, too, and yellow and even blue ones," Madiba says. "What's most important is the message: Being African isn't based on your color; it's based on your philosophy. It's how you see the world and what you want to share."